Diana Zuñiga, Operations Manager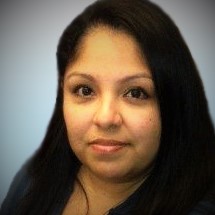 I originally started with Personalized Communications back in June of 1997.  Wow how time flies!  I heard about the call center and answering service position through the Dallas Morning News Job listings.
I was hired as a telephone service representative and immediately moved up to an executive service rep.  In 2000, I moved into the sales department.  From 2000-2012, I transitioned into the customer care team managing client accounts and programming.  From 2012-2015, I held the position as the Assistance Customer Care Manager.  In being with the company for so many years, my experience and knowledge grew from attending training webinars as well as Fred Pryor classes.  This training has prepared me to be the Operations Manager for the call center portion of our business since 2015.
What do I enjoy about my job?  Being the leader for the largest department in our company comes with its challenges, with different personalities. I enjoy working with every staff member and getting to know them, their families, and making those personal connections.  I would advise any new team member that in order to be successful, punctuality is key.
I am a Texas Native.  Born and raised in Dallas, TX therefore, I am a huge fan of the Dallas Cowboys.  I have one son, Jose Jr. (JJ), and wonderful husband, Jose Sr.  My parents, Gilbert and Sonia, have always been there for me.  I come from a fairly large family with three sisters and two brothers.  I spend most of my time with family and close friends.  I try to enjoy life to the fullest as every moment spent with them is precious.  My dream is to retire early and travel the world with my family!