Kenni Watkins, Amarillo Office Manager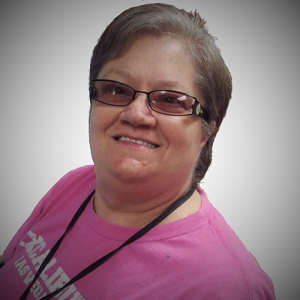 I have been a part of Amarillo Answering Service since 1987.  My experience started as an operator and over time I became the office manager.  I originally started at Amarillo Answering Service to help get things on an even keel after an unforeseeable event with the previous manager.  Here I am, 29 years later still assisting.  My reason for still being here is the clients.  Some of them have become close personal friends and I would not trade my time here for anything.
I also enjoy my staff, most of whom are friends and have been with me for many years.  My advice to any new operator is 'don't be afraid'.  You are in control.  Always be polite and courteous, even when the callers are not.  Your kindness can change their entire day.
I volunteer with the children's ministry, serve on committees and help teach small groups at my church.  My favorite charity is St. Jude's Children's Hospital.  I have been an avid supporter of them for 19 years – ever since my first grandchild was born.
I was born in Amarillo, TX and have been married to my husband, James, for 26 years.  We have two boys, Chris and Andy, and one daughter, Taryn.  In my spare time, I enjoy spending time with my grandkids, which I have eleven.  They are my true joy.
I have two dogs, Callie and Ace.  They are my babies and the best lap dogs ever.  They don't know they are not people.  We feed them with forks and spoons which is why they think that is the way it is done.  Very spoiled little dogs.