Matthew Wood, Sales Associate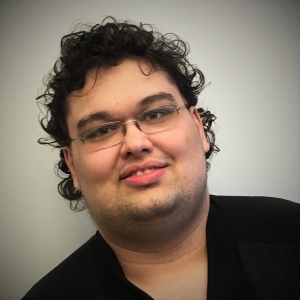 I first joined Personalized Communications in 2013 after being referred by a friend. Starting as an operator on the call center floor, I quickly worked my way up to become a dispatcher and then training coordinator, before finally joining the administration team in the sales department.
I really enjoy working with my co-workers here at Personalized Communications. Everyone is so friendly and willing to help, and I think that it shows in the way that we handle our customers.
When not working, I enjoy playing video games and watching movies. I have also loved reading ever since I was a young child, with some of my favorite authors being R.A. Salvatore and J.R.R. Tolkien. There is nothing quite like getting into a good book with a mug of hot chocolate at my elbow and my cat, Yoruichi, on my lap.
"Some believe it is only great power that can hold evil in check, but that is not what I have found. It is the small everyday deeds of ordinary folk that keep the darkness at bay. Small acts of kindness and love." – Gandalf the Wise