Start service in March & pay $1 to get started. We're waiving your 1st month base rate* and set up fees.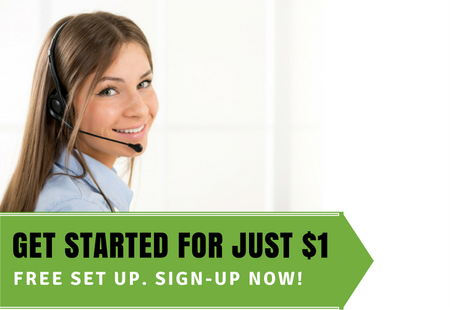 If you are not completely satisfied within the first 30 days, you may cancel service at any time with no further obligation. Contact us for more details on this special, limited time offer.  Hurry, this offer won't last long!
Hurry, this offer won't last long!
No-term contract & change your plan at anytime
Quick, reliable answer times
Friendly, professional agents
Fast, easy, customized set up
Responsive customer care
State-of-the-art technology
US Owned & Operated since 1975
* 1st month base rate waived up to $500.00. Must be new subscriber. Offer expires on
March 31, 2018.