Emergency Dispatch Center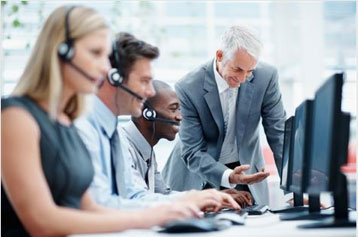 When emergencies arise, we are there with a friendly, helpful voice. With our 24-hour emergency dispatch services, your callers will reach a live voice on the other end of the line.
Have peace of mind knowing we will immediately transmit the message in a clear and accurate manner to you or your staff. Personalized Communications offers the latest in dispatch options when it comes to your emergency calls. Your account is customized to your specific business needs.
We can transmit messages in a number of ways, using state-of-the-art communication technology, so you can select the option that works best for your organization.
Message Delivery Features Include:
Live by Phone
Text (SMS)
Digital Alpha Pager
Digital Numeric Pager
Email
Fax
On-Call Schedule
If your messages require sensitivity due to their medical nature, rest easy—Personalized Communications is HIPAA compliant. We will work with you to provide the regulated level of security that your information requires.
Our team of phone agents has been specially trained to deal with emergency situations in a calm and professional manner. No matter what kind of emergency situation is at hand, we can handle matters appropriately and obtain the information needed to process the call correctly. This ensures that the emergency response is as quick and accurate as possible.
We will devise emergency protocols according to your specifications. Every call will be answered by an experienced agent. With our live answering service, you're always in control.
For many organizations, a 24-hour emergency dispatch service is indispensable. Emergency calls must be given the efficient, professional attention they deserve. That's what you get when you have us as your emergency response team.
With Personalized Communications providing a live voice for your callers, your business can continue to grow and succeed!
Or give us a call at 1-800-606-9898.
Our friendly staff will be happy to talk to you and learn about your business needs.