Employee Screening Experts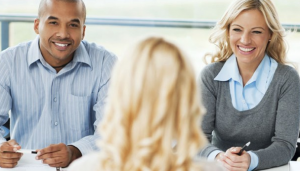 Running a classified ad and feeling overwhelmed? Personalized Communications can help you with the initial employee screening of all new applicants.
With the use of our dynamic scripting software, we can design a call flow to help you capture the applicants you really want. Should an applicant meet your qualifications, we can deliver you the details for further follow up or connect the caller to you live. For those who do not meet your specifications, the call can end with no further follow up required by you.
Delivery options will vary based on your needs. Whether you prefer fax, email or an Excel formatted report, we will personalize your account to meet your goals.
Employment Screening Service Like No Other
Prefer an automated source? Personalized Communications offers voicemail services along with customized voicemail prompts. You can choose to have the applicant leave all their information on a single voicemail. Or we can guide applicant through the first interview and record responses. You may dial in to listen to your applicants or we can send you the recorded responses in a voice wave file via email. The choice is yours.
Or give us a call at 1-800-606-9898.
Our friendly staff will be happy to talk to you and learn about your business needs.