Event Registration Service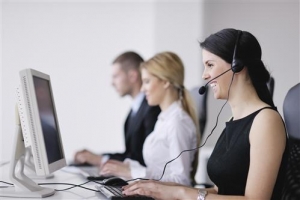 Personalized Communications offers a bounty of services to satisfy your business needs. We offer call center services to assist businesses with the high volume of calls they deal with on a daily basis such as event registration. With event registration, companies do not have to commit much needed personnel to take down basic registration information for events. Personalized Communicationssteps up for the businesses and completes this function to make you more efficient.
With our event registration function, Personalized Communications signs up and gives interested individuals the information they need to attend the events. Our call center agents handle these individuals in a respectful manner, making sure they receive all the vital information necessary to attend the events.
Tell us what information to gather, how you want to receive this information and what information to give the caller in return! Personalized Communications then takes over from there and carries out your registration tasks with ease.
Or give us a call at 1-800-606-9898.
Our friendly staff will be happy to talk to you and learn about your business needs.