Order Entry  & Order Taking Service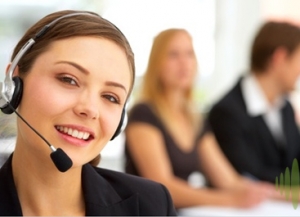 Personalized Communications is available 24 hours a day, 7 days a week to process orders for your business when you can't. Our customer care team will tailor a program dynamically suited to your inbound call center needs. Our state-of-the-art technology puts us ahead of others in the call center industry. Provide your customers with prompt, courteous and knowledgeable telecommunication professionals at the other end of your toll free number and give them the confidence in your ability to service their needs.
Technology enhanced flexibility and a highly skilled staff of professional agents are combined to optimize your dollar. Our team can document leads to determine advertising sources that best fit your business. You have no equipment to buy. Orders can be placed through your existing website or with our call center software. Our telecommunications specialists will handle all the details for you. Innovative cost saving solutions will keep you connected to your customers and increase your bottom line.
Our inbound agents will forward your orders immediately via computer connections or faxed directly to your desk. Orders can be placed into your voice mailbox, sent via the internet in your e-mail box or multiple boxes in order to make retrieval simple.
Consult with our call center team to begin your journey into the new millennium of your company's telecommunications expectations. To obtain your no obligation, free, personalized program consultation and proposal contact Personalized Communications today.
Or give us a call at 1-800-606-9898.
Our friendly staff will be happy to talk to you and learn about your business needs.