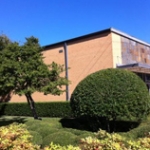 Building security is critical in providing safety to our staff, property, and customer information. Our building is secured by IEI Access Control keypads. Access to our server room is also secured with an Alarm-Lock Access Control keypad. In addition to access control, interior and exterior surveillance cameras are used.
Internet

Personalized Communications utilizes a double WAN router and a cloned standby with redundant internet connections to our 100/1000 network which supports our DSL 24×3 and cable 20×1.5. In addition, we ensure the protection of our network and customer information with gateway, server and workstation level anti-virus along with intrusion protection.
Telephony Switch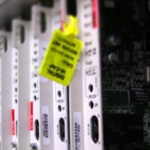 Personalized Communications utilizes Infinity by AMTELCO. AMTELCO products have consistently won awards from Call Center Magazine, including Product of the Year. Integrated into the switch is an automatic call distribution system which provides screen pop architecture giving our agents individual business information based on customer accounts.
Phone Service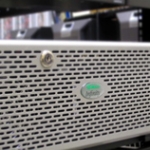 Personalized Communications uses T1 service and two telephone service providers. T1 level telephone service is an industry best practice standard because of the 99.99% uptime and is guaranteed by the commercial service level agreements with our telephone service providers. This ensures consistency and availability for our customers.
Power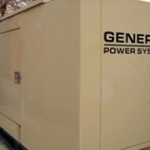 Power delivery is crucial to ensure service to our customers remain uninterrupted. Personalized Communications utilizes redundant power alternatives. Our first line of power is supplied by our redundant load balanced UPS systems. Our UPS system will supply uninterrupted power to our server room and operations department ensuring a seamless process. Our second line of power is our natural gas generator. This generator runs simultaneously with our UPS system to ensure consistent and long term power to our facility.
Or give us a call at 1-800-606-9898.
Our friendly staff will be happy to talk to you and learn about your business needs.