James Sneed, Customer Care/ IT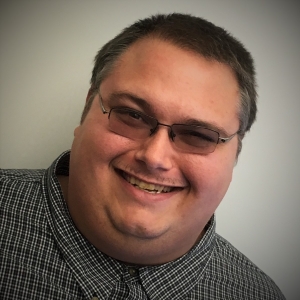 I have lived in Duncanville my whole life. I have wonderful family and friends and love to spend as much time with them as I can. I started working for Personalized Communications in May of 2014 on a referral from a coworker at my former job. I started as an operator and then moved into dispatching, which I enjoyed! I then accepted a position in our customer service department as IT and customer care. I enjoy working on and maintaining our systems, as well as interacting with our clients.
I am a member of Chapel in the Wood Bible Church in Dallas since 2007. I am also an avid gamer from PC to PS4 to Xbox One. I enjoy RPG's and first person shooters with my favorite series being Fallout at the moment. I also have an 80lb boxer Cali, who thinks she is still a lap dog, but I would have it no other way.
What I love most about Personalized Communication is its family atmosphere and how much everyone cares for one another and our community. Especially the president/owner of our company! He is such a caring and giving man and always makes me feel at home.