Ruth Gallegos, Customer Care Manager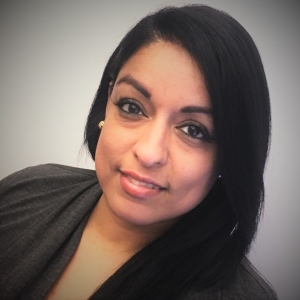 I've been a part of the Personalized Communications team since 1998 after I saw an ad in the newspaper.  Yes, that long ago.  I realize newspapers are kind of a thing of the past like a cassette tape LOL.  Like many in our administrative team, I started as an operator but quickly became a supervisor then trainer.  I eventually moved on as administrative assistant then transitioned into customer care.
What I enjoy most about my job is the relationship I have with my co-workers and clients.  I've attended countless seminars to keep me fresh and up-to-date on communicating with customers and keeping up with their needs.  I am constantly evolving to be the best leader to my team.  For any new agent, my advice would be to pay attention.  It will take you far.
Born and raised in Dallas, it's no surprise I'm a fan of America's Team, the Dallas Cowboys.  I'm a daughter of a couple who has been married over 53 years.  Our foundation roots run strong and deep.  I have 6 sisters, 4 brothers, a daughter, son and a Grand Princess.  My son thinks I'm the most beautiful woman in the world and he compliments me every second he can.  He has certainly mastered chivalry.  My family is huge and family gatherings are so much fun.
I like to go to the movies, hang out with friends and family, and I like to go dancing.  One day I'd like to Skydive.