Adrian Trevino, Director of Operations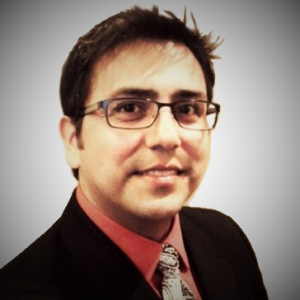 What lead me to Personalized Communications?  A girl.  I followed a girl to Dallas from my hometown of Del Rio.  Years later, we married.  A decade later, we were blessed with a beautiful baby girl.  During this time, I bought a house, loved a pug, picked up fishing, kayaked, traveled abroad and became a foster failure with my dog Dyson.  I like to volunteer with various outdoor programs, Big Brother Big Sisters and Britney Rescue in Texas with more adventures still ahead.
I've worked all positions here at Personalized Communications since I started in 2000.  I truly started from the foundation of our company as an operator and have worked just about every position leading me to be the Director of Operations.
My education changed direction a few times, but in the end I am a proud graduate of the University of Texas in Arlington.  I have a wide range of knowledge in technology so it surprises many people that my degree is in Sociology.  However, this education has been especially helpful in working with people and developing as a leader.
"Life is a storm, my young friend. You will bask in the sunlight one moment, be shattered on the rocks the next. What makes you a man is what you do when that storm comes. You must look into that storm and shout as you did in Rome. Do your worst, for I will do mine! Then the fates will know you as we know you"
― Alexandre Dumas, The Count of Monte Cristo
Call Center Grateful Challenge